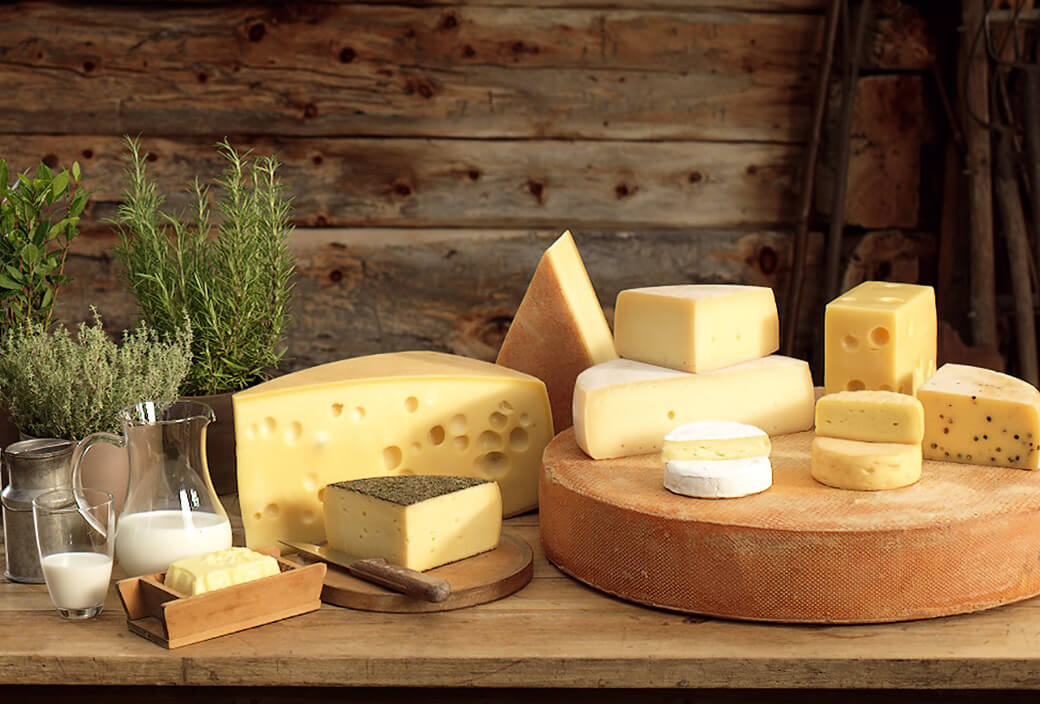 The cheese language offers all cheese lovers and cheese connoisseurs – who encounter cheese either professionally or due to a personal passion – extensive suggestions to express the particular qualities of hay milk and hay milk cheese as natural products. It is intended as a basis to discuss and communicate their own preferences, indicate the common features that special cheese varieties share or find ways to tell them apart.
Various flavours and intensities
The presentation below of various hay milk products provides you with an overview of all kinds of dairy products and cheese specialities, from mountain cheese to sweet cream butter and goat's cheese. After all, cheese becomes even more pleasurable if it is vividly described!