Naturally good, from the taste to the constituent parts!
Hay milk comes with a host of benefits that are largely due to how it is produced. Not only is the flavour unique and a source of that particular quality of products like hay milk cheese, it is also especially rich in important ingredients.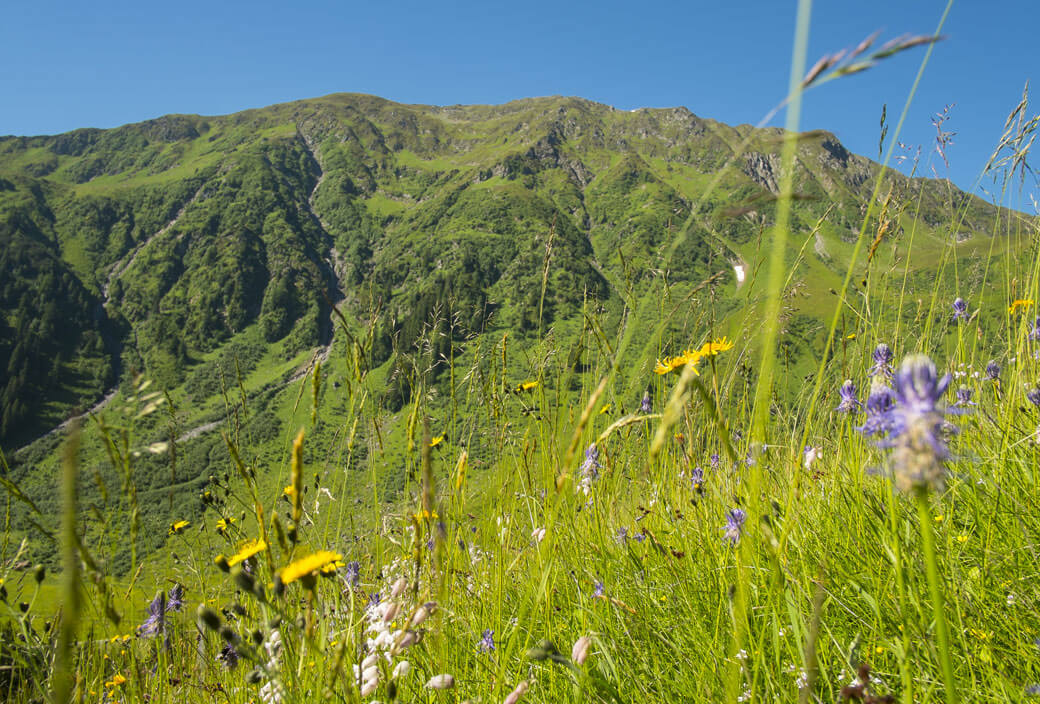 Pure nature
Hay farming has always been characterized by sustainable thinking and action built on generations. The focus is on milk production with locally available resources. The particularly gentle and extensive farming methods of hay-milk farmers also have a positive effect on nature and make a decisive contribution to protecting the environment and preserving biodiversity.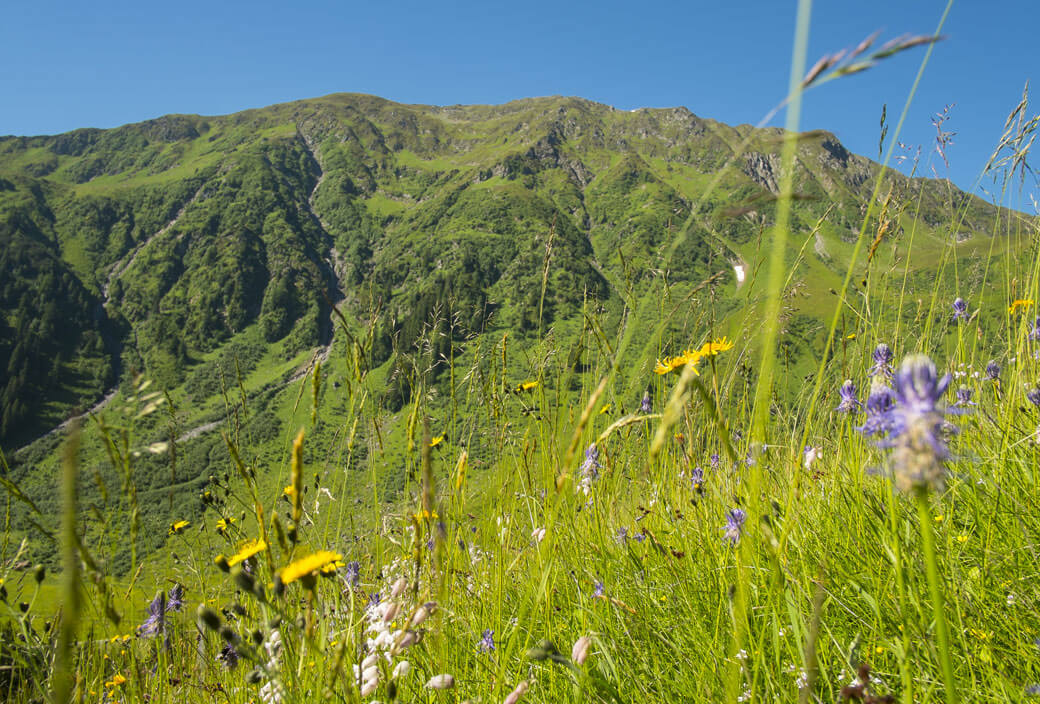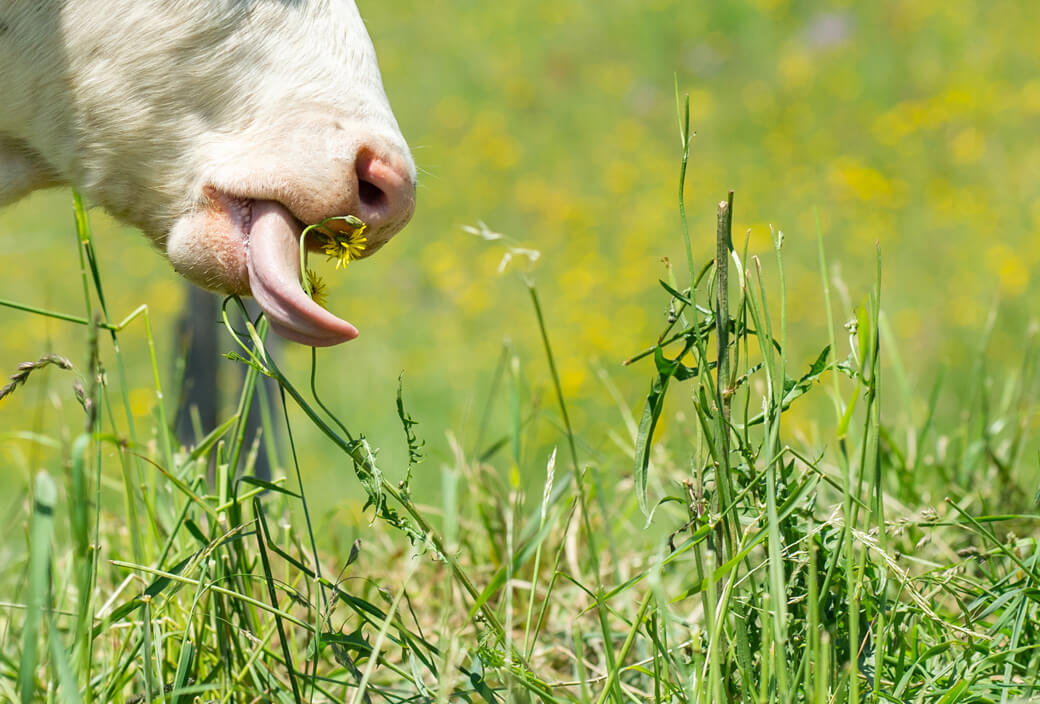 Greater variety – more flavour
The diversity of flora found in fields, meadows and alpine pastures is a key factor in creating the particular quality and flavour of hay milk. These areas are home to a wealth of grasses and herbs. They are also a real paradise for hay milk animals like cows, goats and sheep and the basis for producing high-quality hay milk.
Whether it's meadow fescue, white clover, cocksfoot, meadow foxtail, red clover, vetch or dandelion, to name but a few: nature provides a rich and varied diet. The hay milk animals are not the only ones who taste the difference. After all, the richer the biodiversity, the better the aroma and quality of the untreated milk.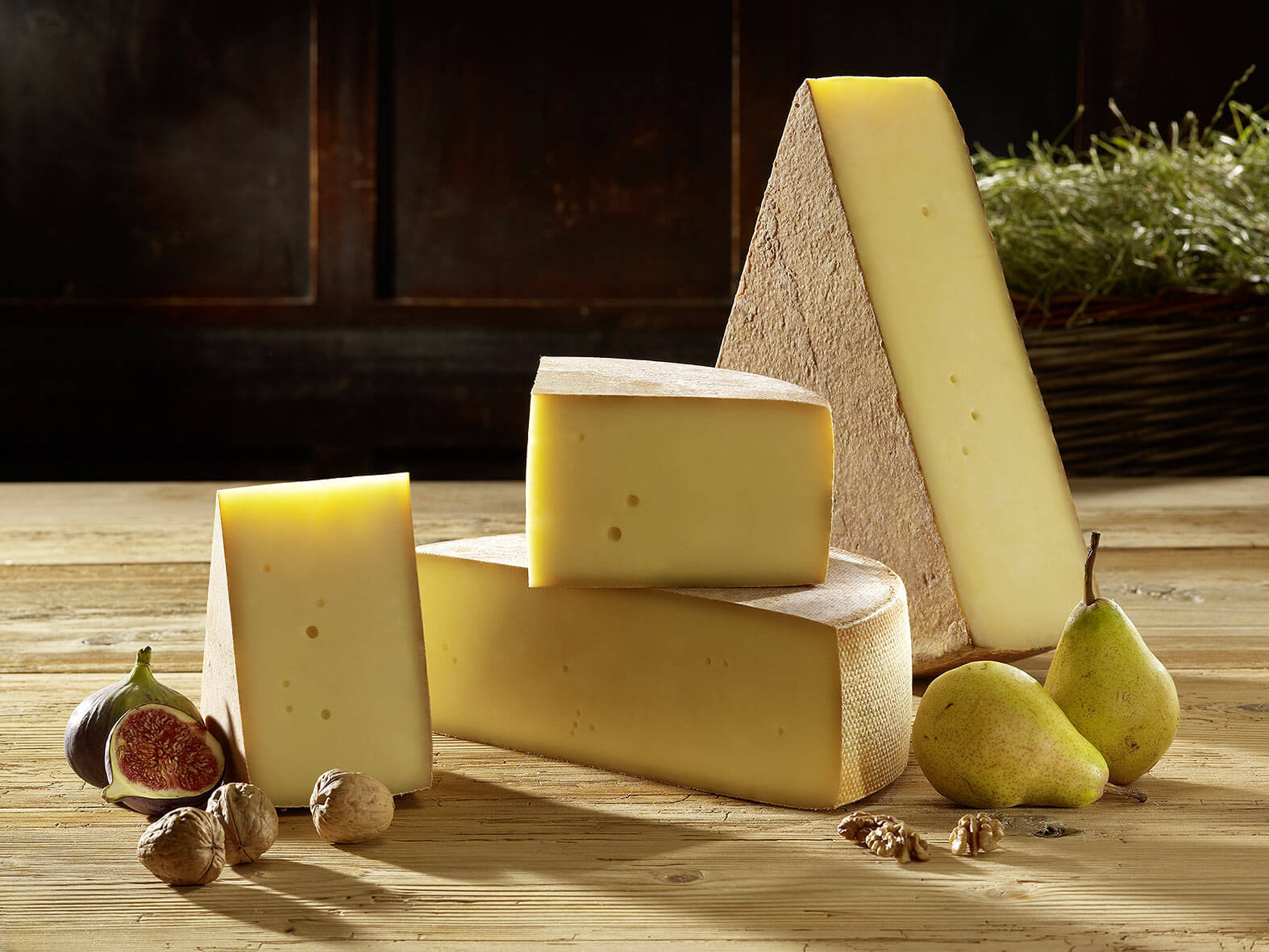 A first-class natural resource
Hay milk cattle feed species-appropriately throughout the year on fresh grasses and herbs in summer and hay in winter, which is reflected in the high quality of milk. This valuable natural resource is refined into a variety of dairy products and remains memorable thanks to its delicious flavour. Master cheese makers also trust in hay milk.
After all, the cheese can be produced without added preservatives or intense mechanical processing by consistently dispensing with fermented feed. The quality of the milk is also particularly important for cheeses that are matured for a long time. Only a high-quality raw material can be used to make cheese that is suitable for a longer maturing process.
Hay milk possesses these attributes and is therefore the ideal raw material for cheese specialities.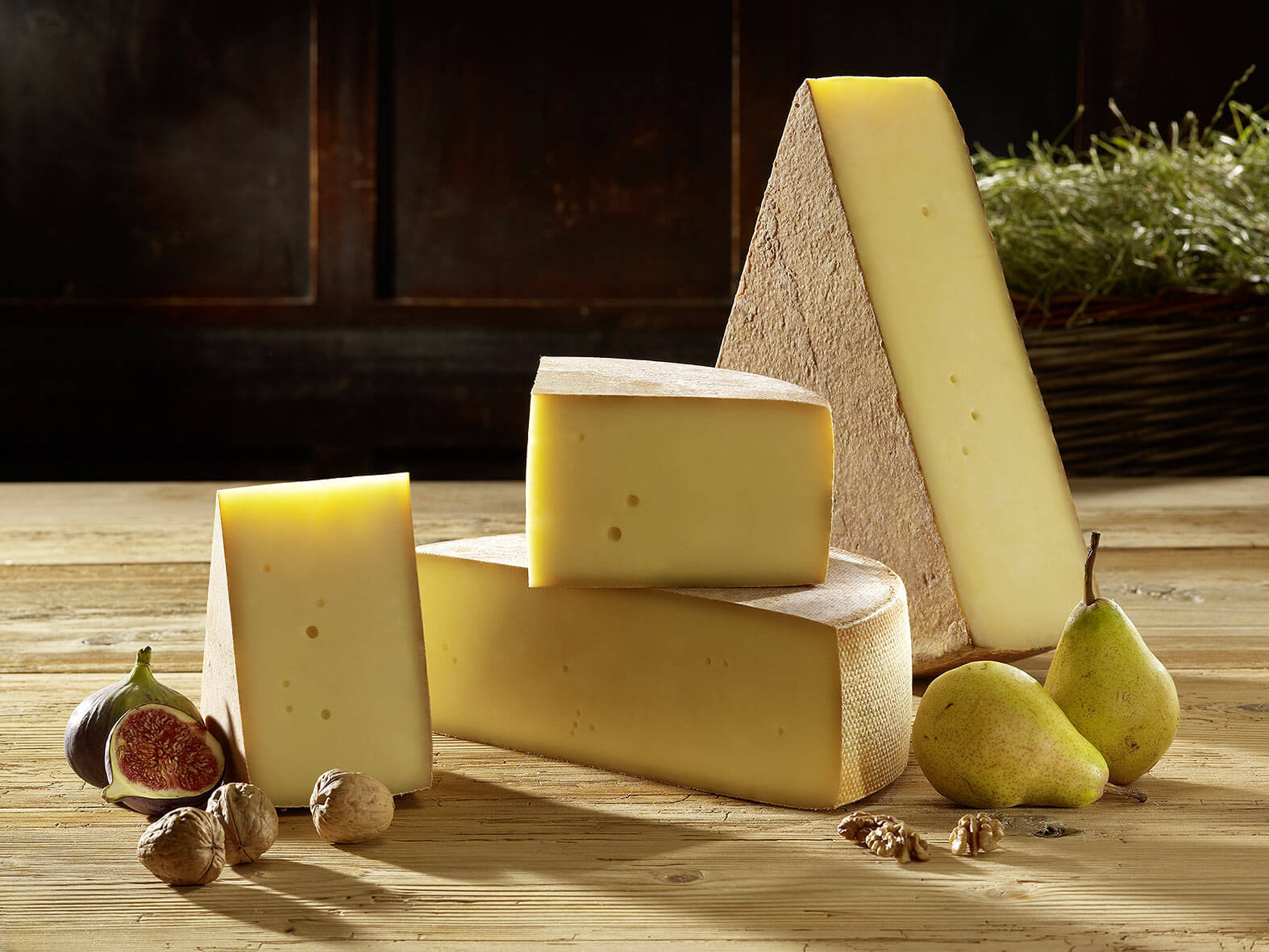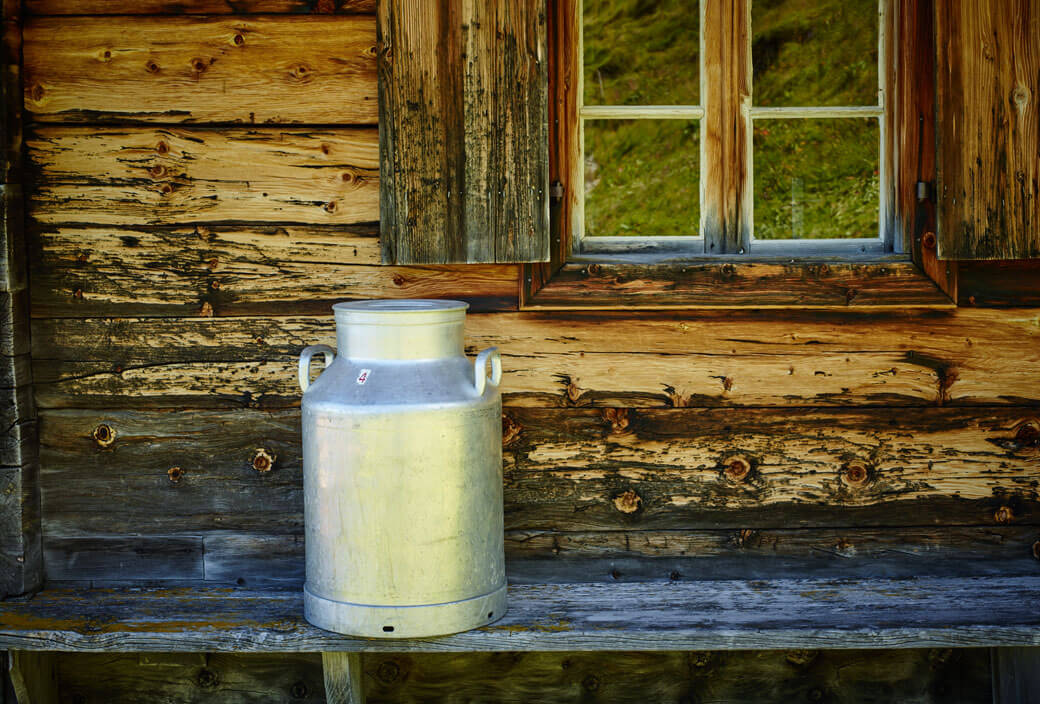 Good for the body and soul
A study by the University of Natural Resources and Applied Life Sciences in Vienna confirms it: Hay milk products contain around twice as much omega-3 fatty acids and conjugated linoleic acids (CLA) as conventional dairy products. Omega-3 fatty acids are among the polyunsaturated fatty acids that our body cannot produce itself.
Unsaturated fatty acids help the human body to stay healthy and contribute to preserving vital functions. Omega-3 fatty acids inhibit inflammation, can lower cholesterol and blood fat levels as well as blood pressure and improve cognitive functions. But they must be sourced additionally in our food. Hay milk products should therefore be integral parts of any nutritional plan to ensure a balanced diet and healthy lifestyle.